We know and appreciate local customs and expectations
If you're unsure, ask
It is important that you know who you are speaking to – an independent funeral director or just one of the branches of a vast conglomerate. When you need the services of a funeral director, you should turn to the firm which has an investment in your community.
Why an independent funeral director?
– "We know and appreciate local customs and expectations, because we have served this community for generations"
– We are not distracted or bound by corporate rules handed down from head office and shareholders.
– We are flexible and responsive to your needs.
– This is our business. Our neighbourhood is your neighbourhood. We take great pride in our funeral home and our vehicles. We are also proud of our staff, for whom we maintain a regular training programme to make sure of the highest level of professional service.
– Devoted to families, not profits.
– Large concerns answer to shareholders. We answer to you. In our locally owned firm there is no pressure from head office to increase profits. We know our business will do well when we serve you well.
– Knowledge of local traditions.
Personal relationship
When your family suffers the loss of a loved one, it can be comforting to know your funeral director. We make every effort to be involved in our community and to create the kind of personal relationship which leads to individual, sensitive service. If you are like most people, you find it's easier to deal with people you know. You like the flexibility and personal service. We feel the same way.  The more you are aware of local independent family funeral homes, the more you will come to appreciate the difference.
Whether you need our advice when choosing a pre-paid funeral plan or information of the choice of funeral services available and costs, we fully understand the sensitivity of such enquiries and that time is required for decisions to be made. So if you would like a friendly chat with no pressure or obligation please call. Especially if you need immediate assistance at the time of a death, remember we are here to serve you 24 hours a day, every day of the year. After all, we are part of your community.
About Us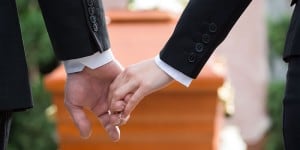 We're a family run business in the West Midlands with an experienced team and years of experience.