Please keep up to date with the latest guidance here. We update this page regularly as mode guidance is delivered to us from the relevant local authorities, NHS, PHE and bereavement services. Our goal is always to offer care and support to families and that won't change. We have adopt our own new protocols during the COVID-19 pandemic to keep you safe. If you have any questions, concerns or are in need of advice we're only a phone call away.
How many people can attend a funeral?
The West Midland authority guidelines state that a maximum of 10 mourners may attend a funeral during the pandemic. This is subject to change so please ask one of our arrangers for the latest advice.
Can I still arrange a funeral if I am self isolating?
If you are self-isolating please contact us by phone or telephone to make funeral arrangements. A family of friend may also visit us on your behalf.
West Midlands Authority Guidelines for Funerals
A regional strategy has been adopted by the seven West Midlands Authorities regarding funerals during the COVID-19 pandemic. The strategy will come into effect on Tuesday 14th April.  A number of protocols have been agreed for the safety of families of the bereaved as well as funeral directors:
A maximum of 10 mourners will be allowed to attend cremation services at the crematoria and at grave- side burials. In most instances this will be the immediate family of the deceased. It is for each family to determine who attends.
The gates (including pedestrian) at Gornal Wood and Stourbridge Crematoria will be closed completely and only opened by staff for people attending funeral services. This adheres to recent government guidance. The cemeteries located at Dudley, Brierley Hill, Lye, Cradley and Halesowen will currently remain open as normal as they are exempt from the guidance due to not having a crematorium located on the sites.
Funeral Director bearers must convey the coffin from the hearse to the catafalque and exit the chapel before mourners can enter.
All funeral services in the chapel will need to have curtains closed at the committal.
Certain cultural rituals that are part of honouring the deceased will also be suspended during this time.  These include the witnessing of the coffin charge for cremation and the back-filling of graves by families on burials.
How do I register a death?
Nothing has changed in this regard. You can do so in person or if you are self-isolating we can do so on your behalf. It is also possible to register online or by telephone.
Can I still visit your premises?
Yes, we are still open and receiving families. Please contact us by telephone or email to arrange a visit.
What type of financial support is available?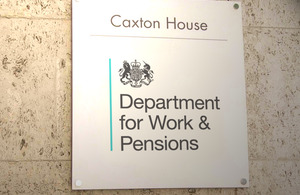 The change, announced in November 2019, means that the maximum amount families can claim for these type of costs will rise by 43 per cent. This payment is on top of existing allowances that pay for other funeral costs, such as burial or cremation fees.
Funeral Expenses Payments which are paid to eligible benefit claimants will increase for the first time since 2003, providing vital financial support to families grieving the loss of a loved one.
Information around eligibility and how to apply can be found here.
Around 800 claims are received each week by the Department for Work and Pensions Bereavement Support team.